ABOUT COUNTRY NATION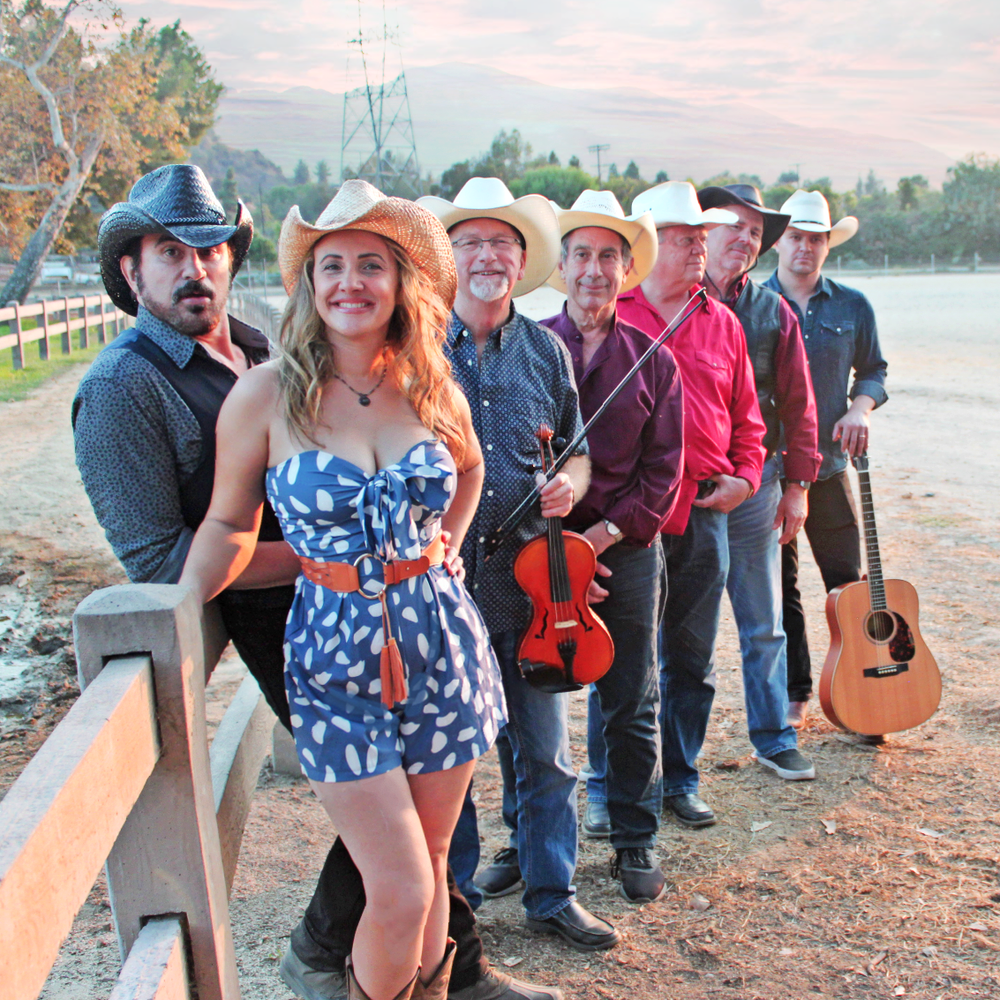 Country Nation is Southern California's Premiere Tribute to Modern and Classic Country Music!
Night after night, COUNTRY NATION delivers sizzling shows that rival a night at the CMAs: where audience participation becomes part of the show! Country Nation has all the energy and excitement you'd expect from a headlining country artist, with a crossover appeal that pleases all audiences, regardless of age or musical tastes. Country Nation's playlist pays tribute to country music's top contemporary artists (such as Maren Morris, Luke Combs, Miranda Lambert, Luke Bryan, Carrie Underwood, and Blake Shelton), while honoring classic artists like George Strait, Garth Brooks, Hank Williams Jr. and Patsy Cline.
If fun and excitement is the goal of your next event, look no further than COUNTRY NATION!   Country Nation specializes in "fun and excitement"; getting people dancing and singing-along is their mission.  They're wonderful to listen to, great to dance to, and exciting to watch! Country Nation Rocks the Country!
Longer Story
Country Nation was formed in Burbank, Ca. in 2011. A small town over the hills from Hollywood, hometown to the likes of Ron Howard, Rene Russo, and Tim Burton, it may not seem like the place to form a country band, but the original members had a vision. Modern country music from artists like Lady A, Rascal Flatts, Blake Shelton, and Carrie Underwood was starting to become extremely popular, yet most of the existing local bands at that time were still performing old school classic country-western. CN decided to incorporate newer music into a song list grounded in popular artists from other decades and create something unique. In addition, a cornerstone of the band would be both male and female lead singers, in order to provide variety and develop top level harmonies which are so much a part of newer country.  
WIth our lead singers, Tommy "Buck" George and Stacey Anne, CN has 2 entertainers who have led multiple other tribute bands on their own, but combine here with special chemistry and vocal abilities that have to be heard to be believed. They don't stand still either---it's not uncommon to find either or both out in the crowd encouraging the dancing and singing along that distinguishes this band from the other "stand on stage and play songs" bands. Whether it's Stacey Anne leading dancers in a line dance, or Tommy "Buck" George twirling ladies around or teaching people to sing along, these two are always fun to watch and listen to!  
The musicians in CN are some of the best SoCal has to offer.  The stand-out soloists in Country Nation---Adam Jensen lead guitar and Donn Goldstick on fiddle----are simply unbelievable. Adam is a young new talent whose fingers fly over the fretboard, and Donn is an experienced fiddle player who has played all genres of music, from philharmonic to bluegrass, and adds a distinctively country dimension to everything, and brings down the house with "Devil Went Down to Georgia"! 
Rounded out by top musicians KK Fair on drums (The Furys), Eric Greenberg on bass, and Thom Salisbury on keys (and banjo), this band rocks the country like no other!